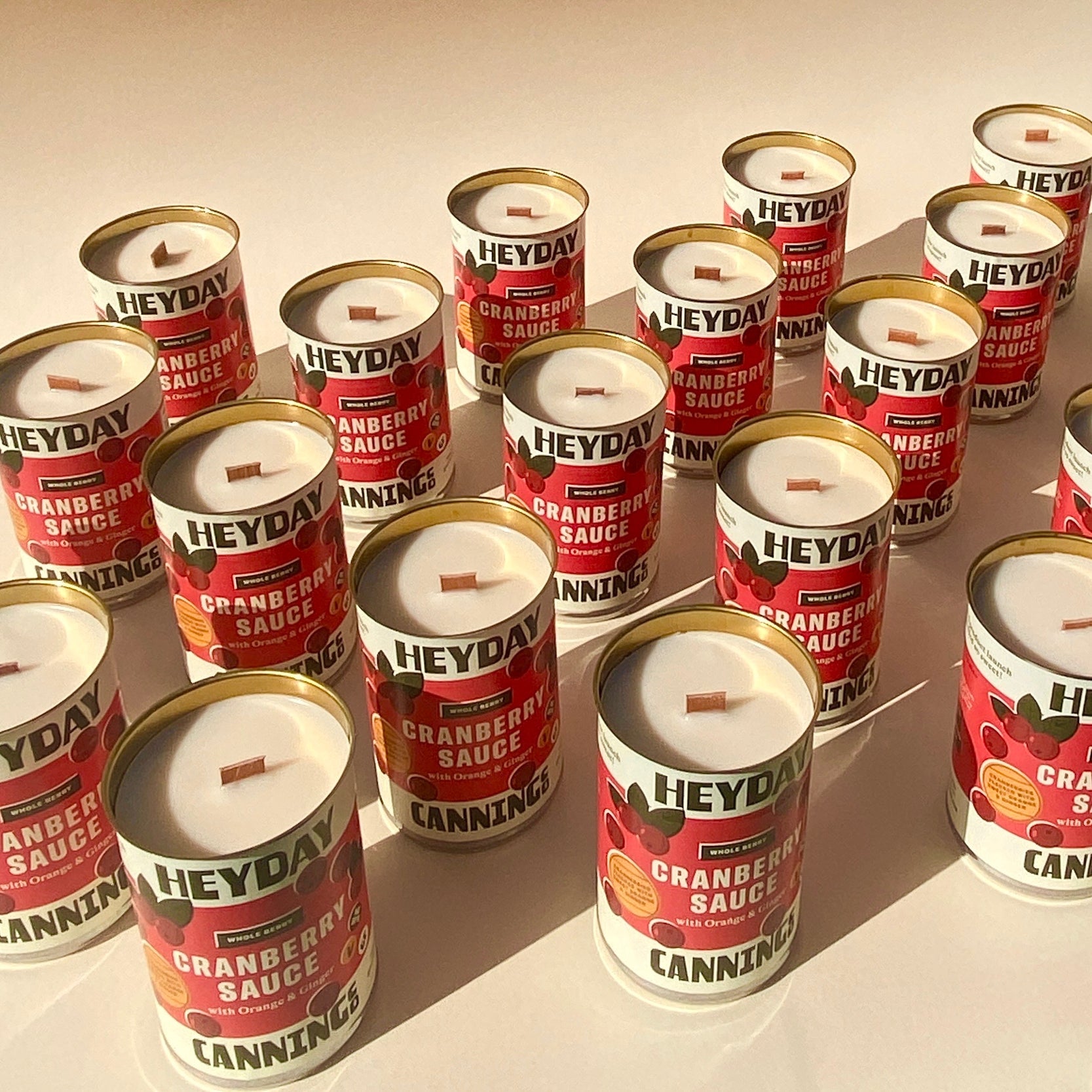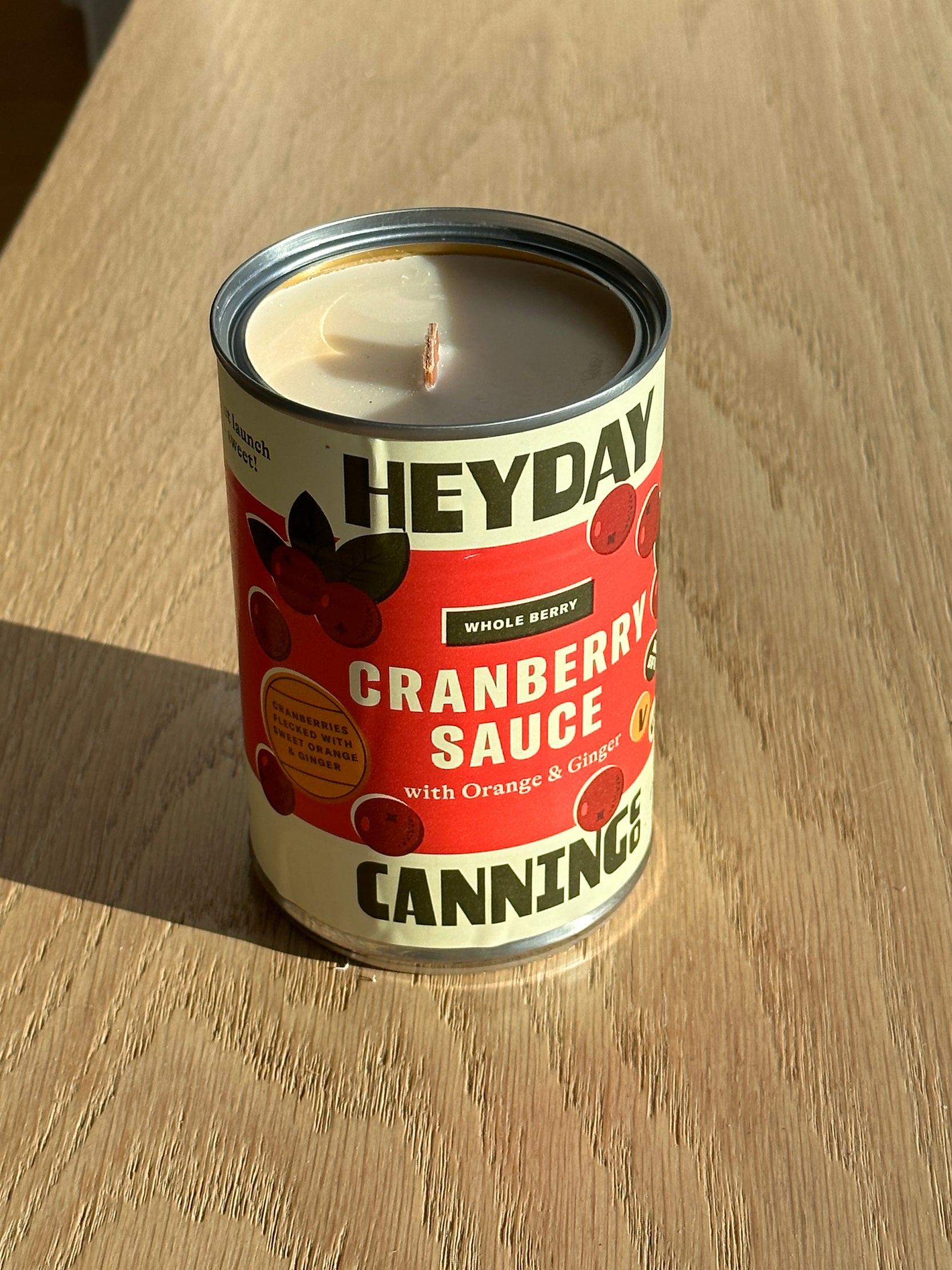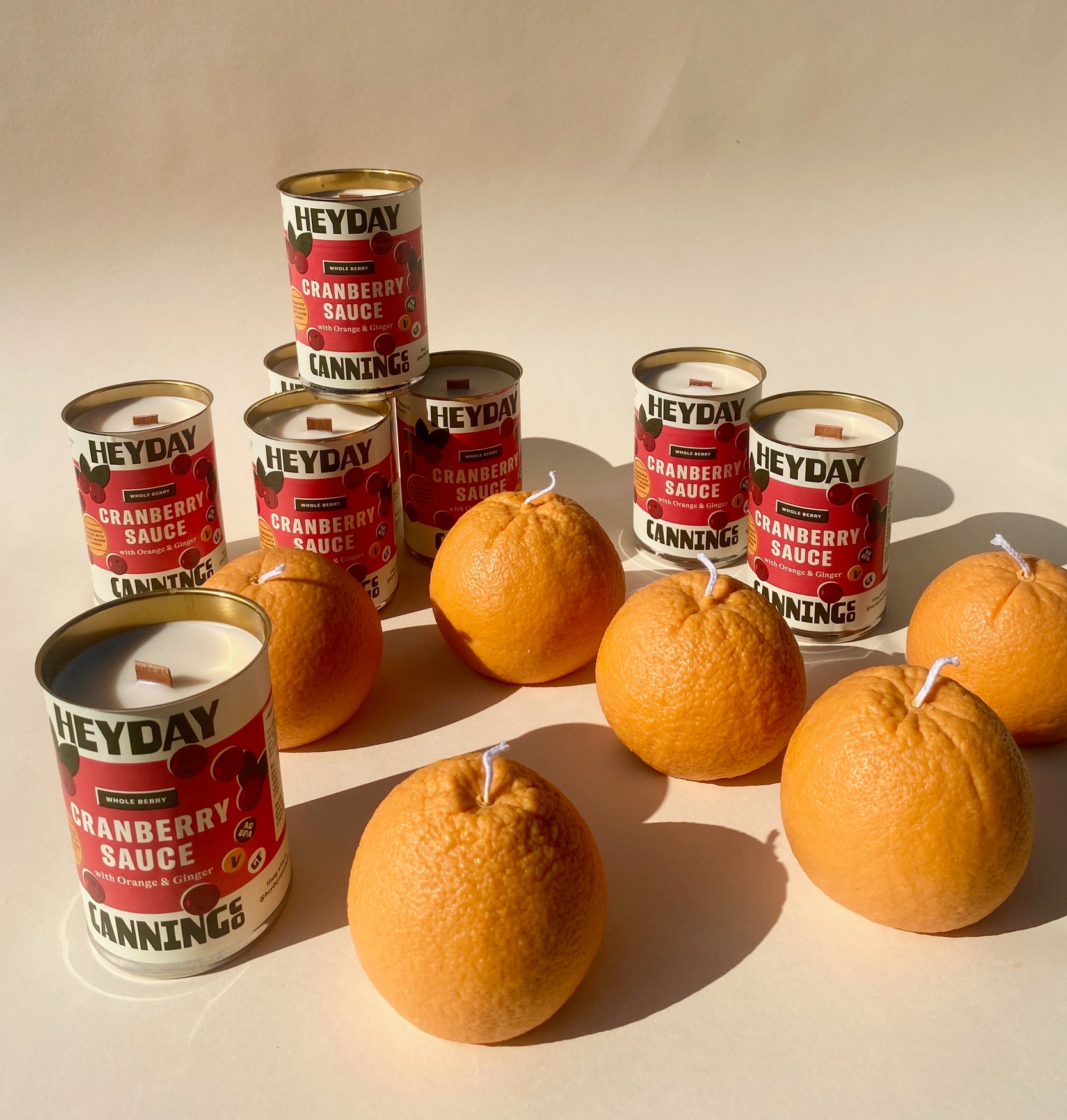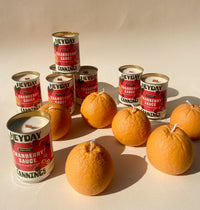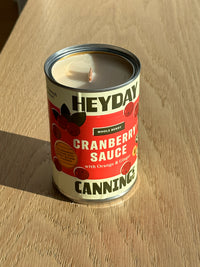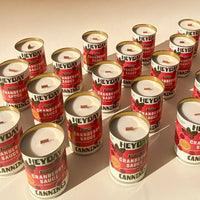 Cranberry Sauce Candle
1 Candle (in a Can!)
WE SOLD OUT IN AN HOUR!! A huge thank you to everyone for your support. Want us to make more can-dles down the road? Let us know! 
A delayed product launch never smelled so sweet! We couldn't quite make a cranberry sauce work for this holiday season so we thought - why not make it into a candle instead? 
Made in collaboration with Scandles, a Los Angeles-based candlemaker, this can-dle has notes of cranberry, pine, and holiday cheer!
Why the Can-dle?
Cranberry Sauce Candle
Ingredients
100% soy wax, cranberry essential oils, pine essential oils, holiday essential oils, and lots of holiday cheer!
1 16 ounce candle
Vegan, cruelty-free, and non-toxic
100% soy wax
Made in collaboration with Scandles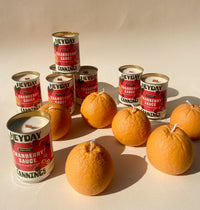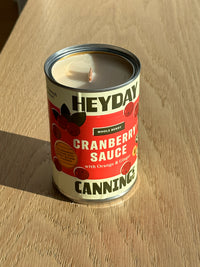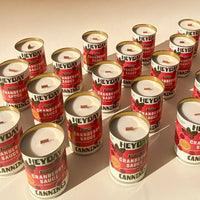 "Why the Can-dle?"
---
The thing about this delicious can of cranberry sauce is that it doesn't actually exist…well, not yet.
We were planning on launching this amazing limited time cranberry sauce but sadly had to put the kibosh on it for the 2023 holiday season. BUT! We had already designed this adorable label and had fallen in love with the idea of bringing Heyday to your Thanksgiving table.
So we started thinking….how else could we put this label to work? Ding, ding, ding! A cranberry scented CAN-dle, of course! We hope this candle creates a beautiful cranberry glow on your table this holiday season. And let us know you think….should we bring this orange & ginger cranberry sauce to life for real next year?