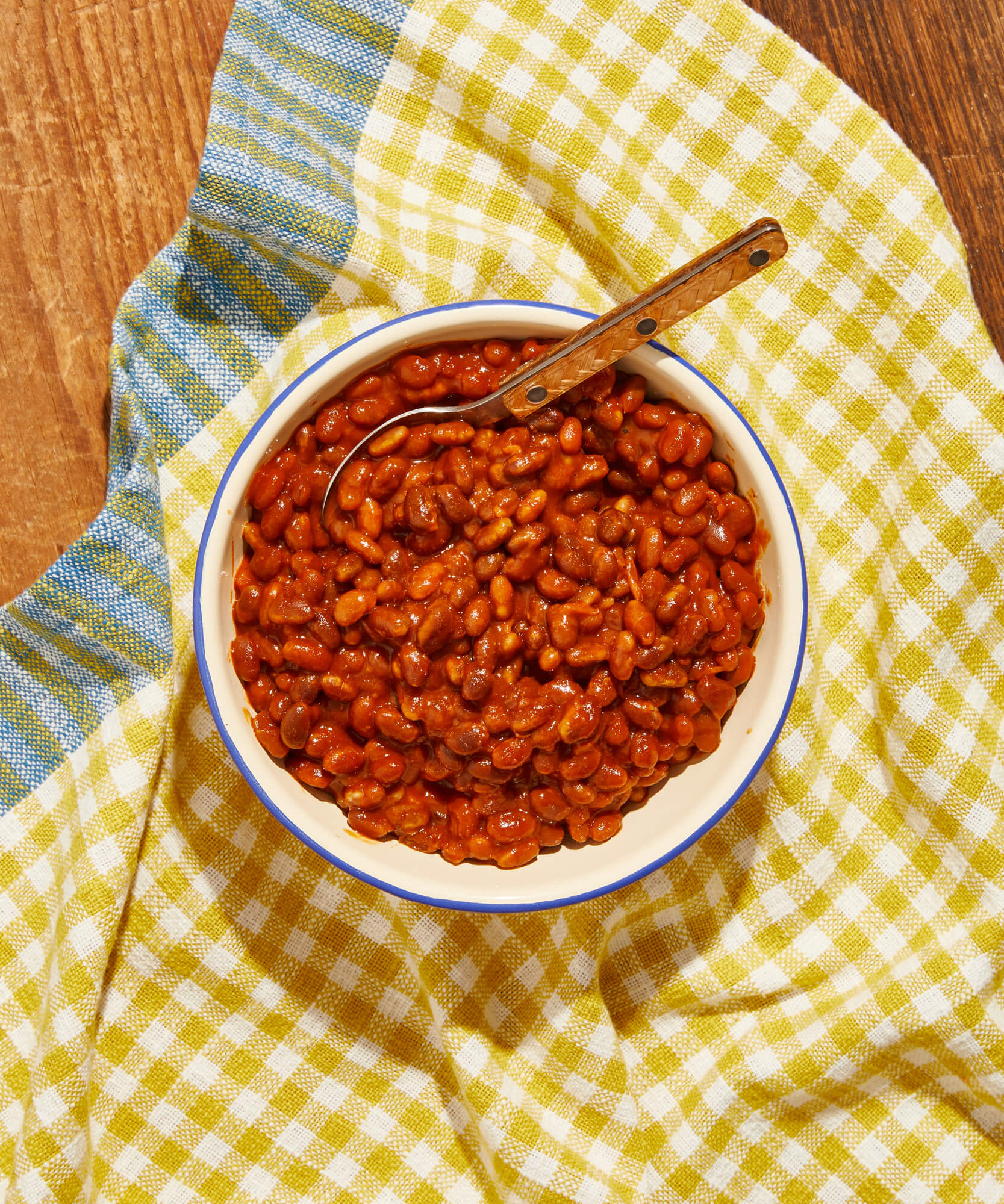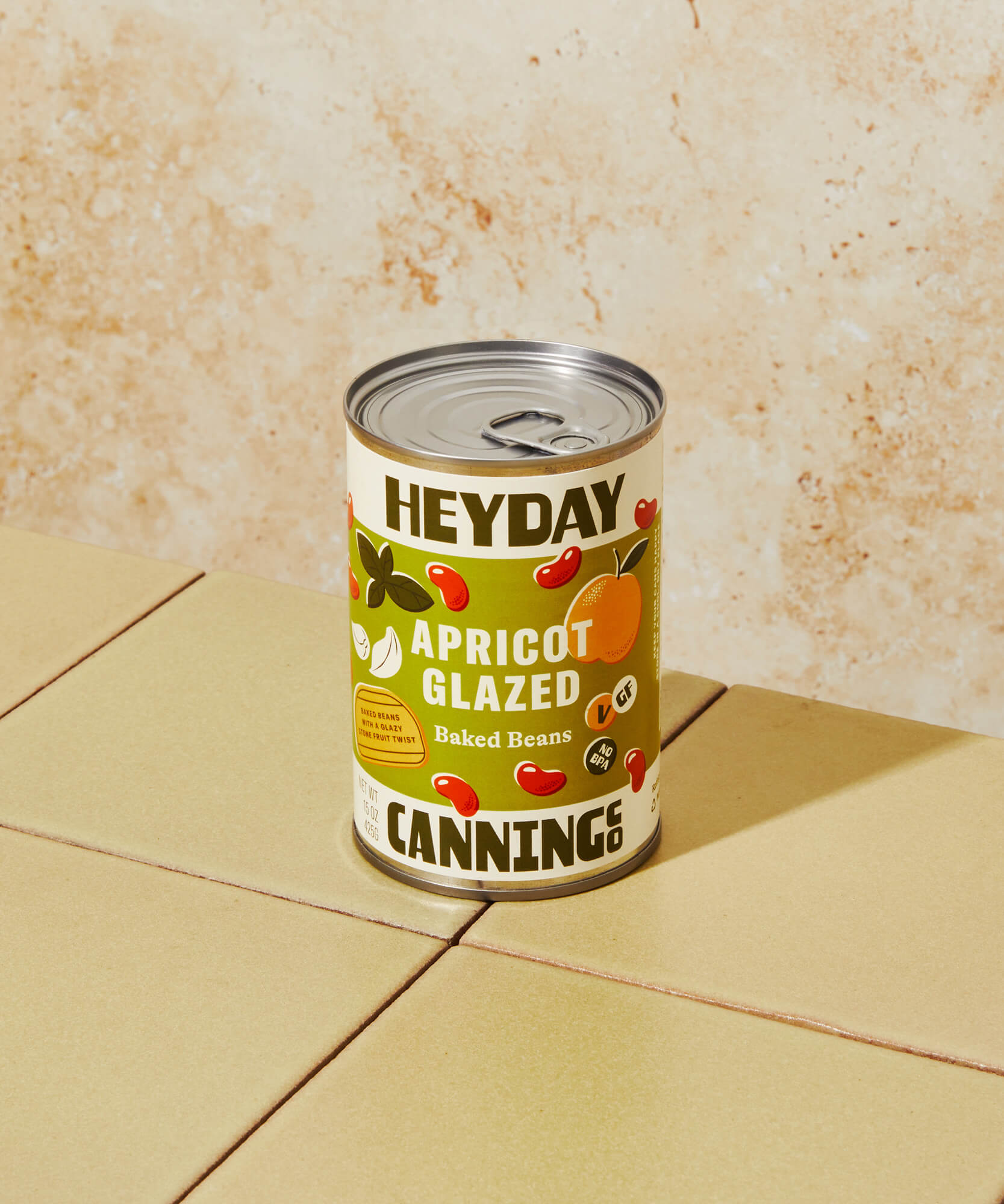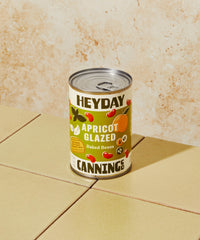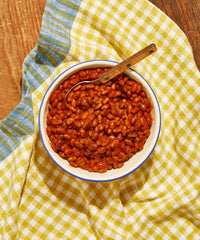 Apricot Glazed
Baked Beans
6 Pack of 15 oz. cans
These fruity, jammy navy beans are our take on a classic. The tangy combo of peak-season apricot, apple cider vinegar, and savory spices come together like a ray of sunshine in a can.
Apricot Glazed Baked Beans
Ingredients
Navy Beans (Water, Navy Beans), Apricot Puree (Water, Apricot Puree Concentrate, Ascorbic Acid), Organic Raw Agave Syrup, Water, White Grape Juice Concentrate, Apple Cider Vinegar, Tomato Paste, Sea Salt, Paprika, Organic Garlic Powder, Onion Powder, Spices and Non-GMO Corn Starch.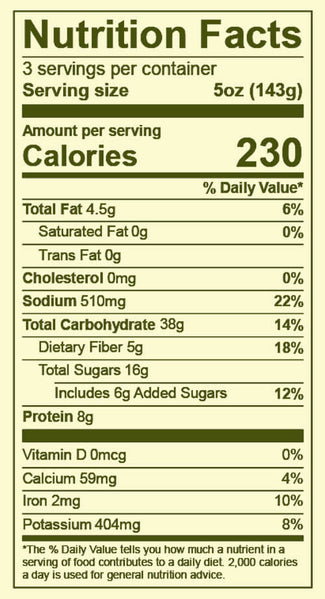 Recipe Notes
Pairing Suggestions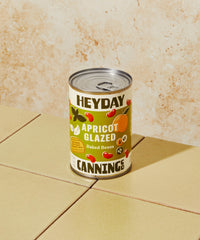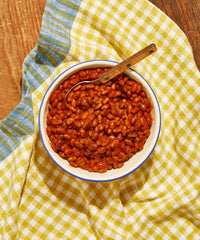 How could we make a line of beans and not include our take on baked beans?!
---
We're huge fans of baked beans of all persuasions - the more tomato-forward recipe you might find in the UK and the brown sugar and molasses recipes more commonly found in the US. We knew we wanted to do a Heyday cover of the classic that took it in a totally different direction.
Instead of the usual tomato or molasses notes, our rendition features peak-season apricot, tart apple cider vinegar, and a mix of savory spices. They're sweet (but not quite as sweet as the baked beans you know), they're fruity, they're tangy, and they're guaranteed to be a hit at your next backyard BBQ.