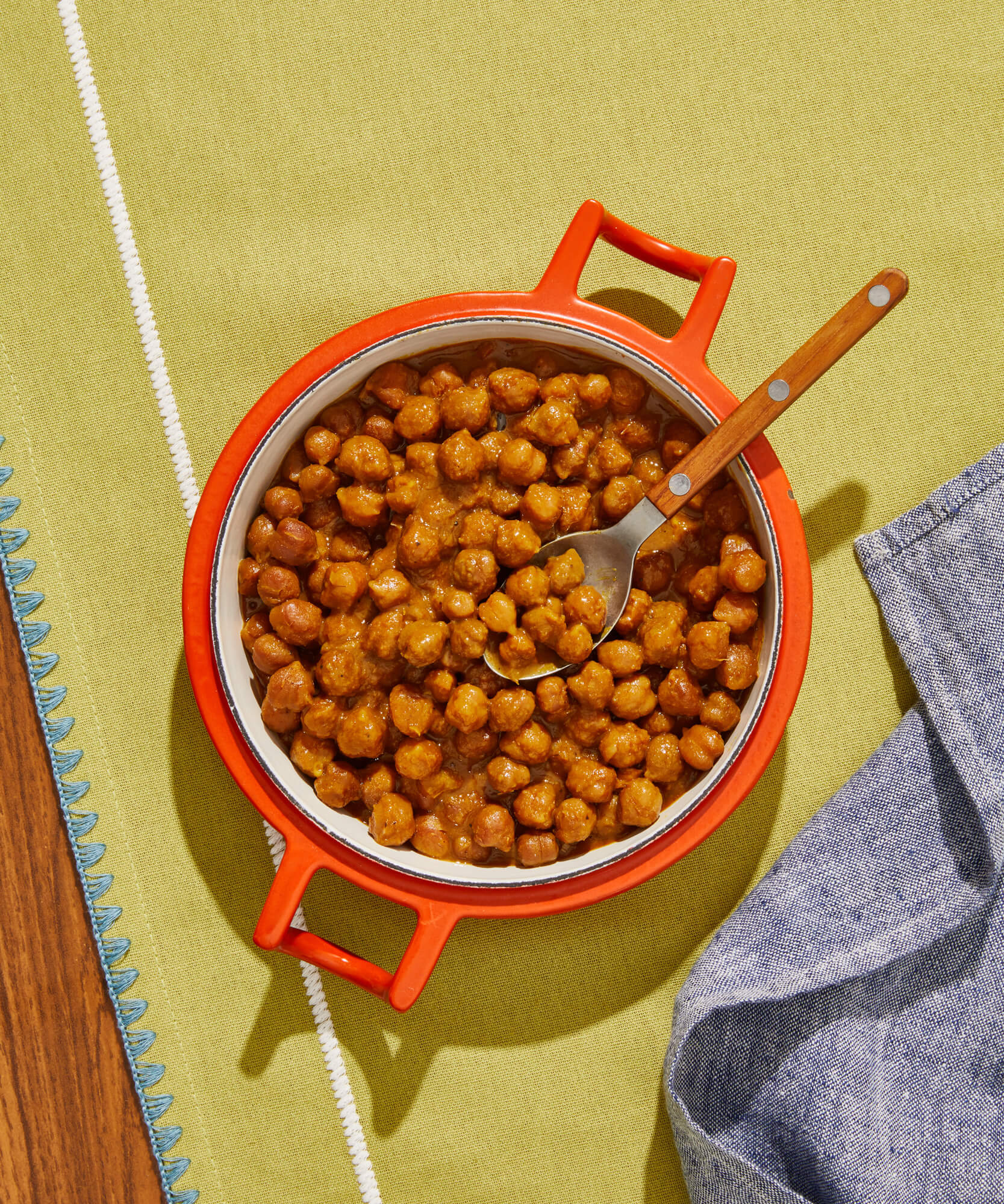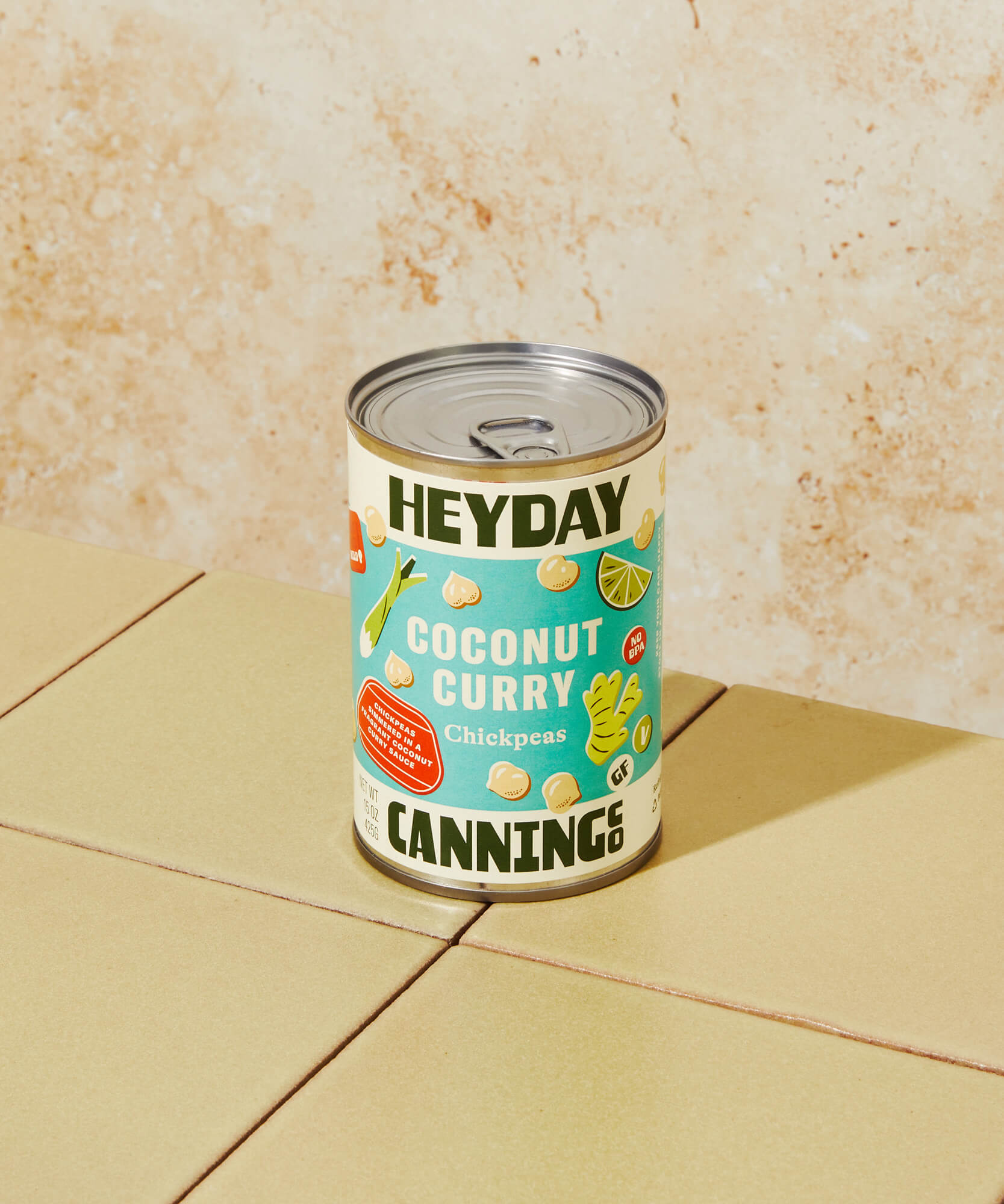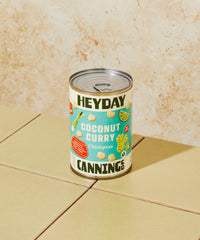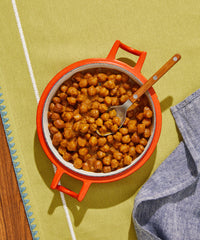 Coconut Curry
Chickpeas
6 Pack of 15 oz. cans
This chickpea recipe is a nod to delectable Malaysian curries, featuring heaps of aromatic ginger, galangal, lemongrass, and warm spices, plus coconut milk and Makrut lime.
Coconut Curry Chickpeas
Ingredients
Organic Chickpeas (Water, Organic Chickpeas), Organic Coconut Milk (Organic Coconut, Water, Organic Guar Gum), Red Onions, Vegetable Broth [Water, (Onions, Leeks, Water, Celeriac, Celery, Carrots, Tomatoes, Potatoes, Parsley, Garlic, Bay Leaves, Rosemary), Sea Salt, Yeast Extract, Tomato Paste, Thyme], Organic Raw Agave Syrup, Virgin Coconut Oil, Tamari Soy Sauce (Water, Soybeans, Salt, Sugar, Alcohol, Vinegar, Lactic Acid), Lemongrass, Non-GMO Corn Starch, Organic Garlic, Ginger, Galangal, Curry Powder (Spices, Chile and Bay Leaf), Sea Salt, Organic Turmeric Powder, Tamarind Paste, Makrut Lime Powder, Dried Lemongrass, and Black Pepper.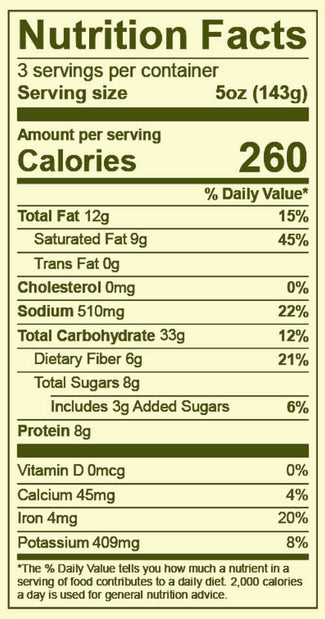 Recipe Notes
Pairing Suggestions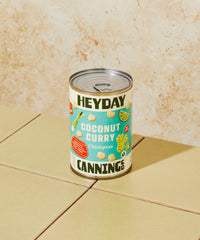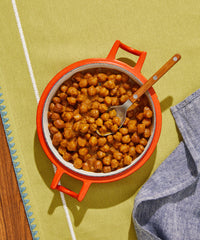 Co-Founder Kat here! This recipe is a love letter to my best friend Ann who taught me *so* much about Malaysian food.
---
She also taught me what it means to cook with agak agak style, keeping it loosey-goosey and not worrying too much about exact measurements and strict rules.

We tried to embody that agak agak vibe on our quest to nail this recipe. Each version we would add in a little more of this and a little more of that until we landed on the perfect balance of flavors. We finally got the aromatic galangal and ginger, warm spices, tangy Makrut lime and tamarind, and sweet coconut milk to all sing in perfect harmony. These chickpeas are dedicated to you, Ann (lol perhaps the first time that sentence has been uttered!) - hope we make you proud!