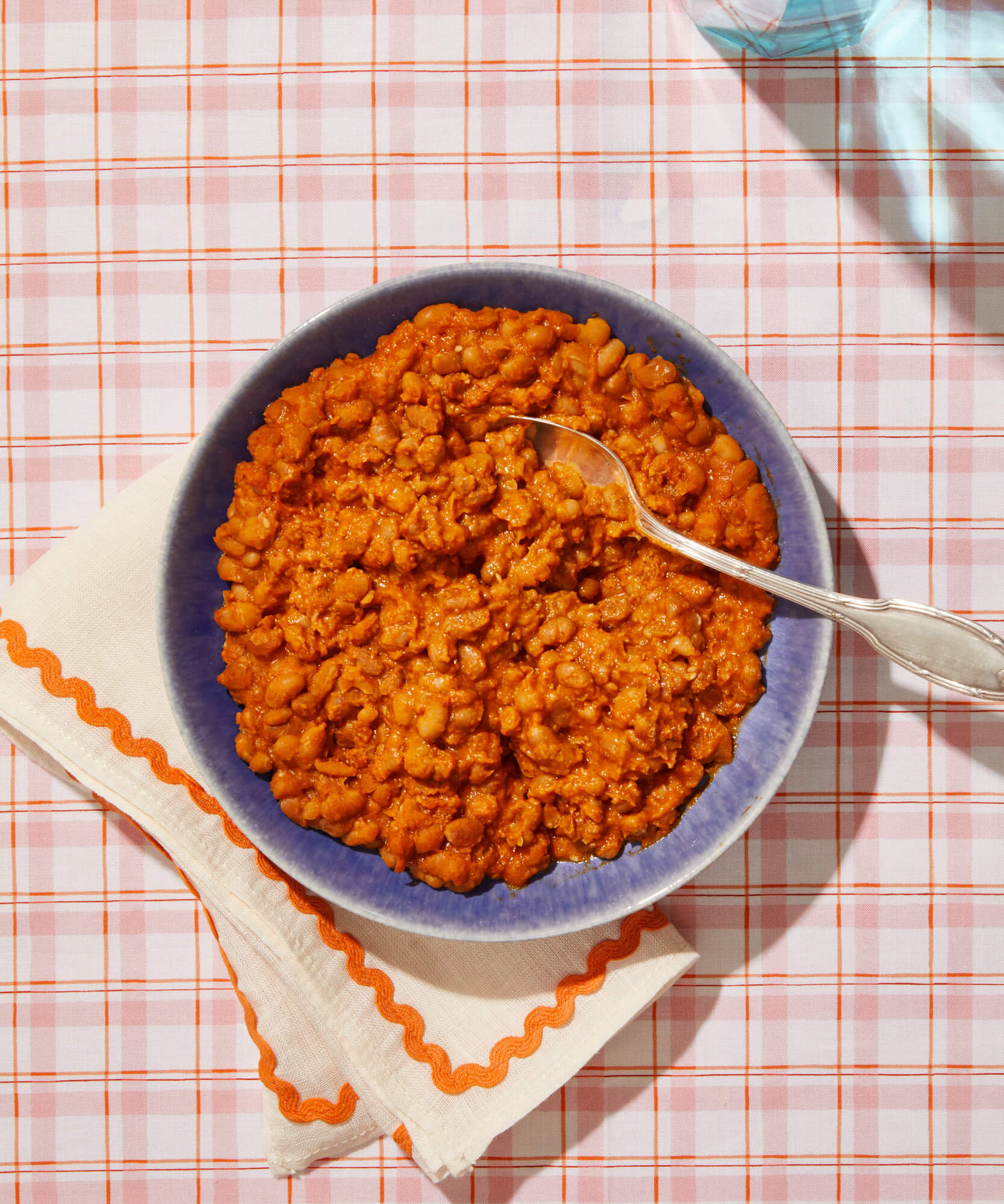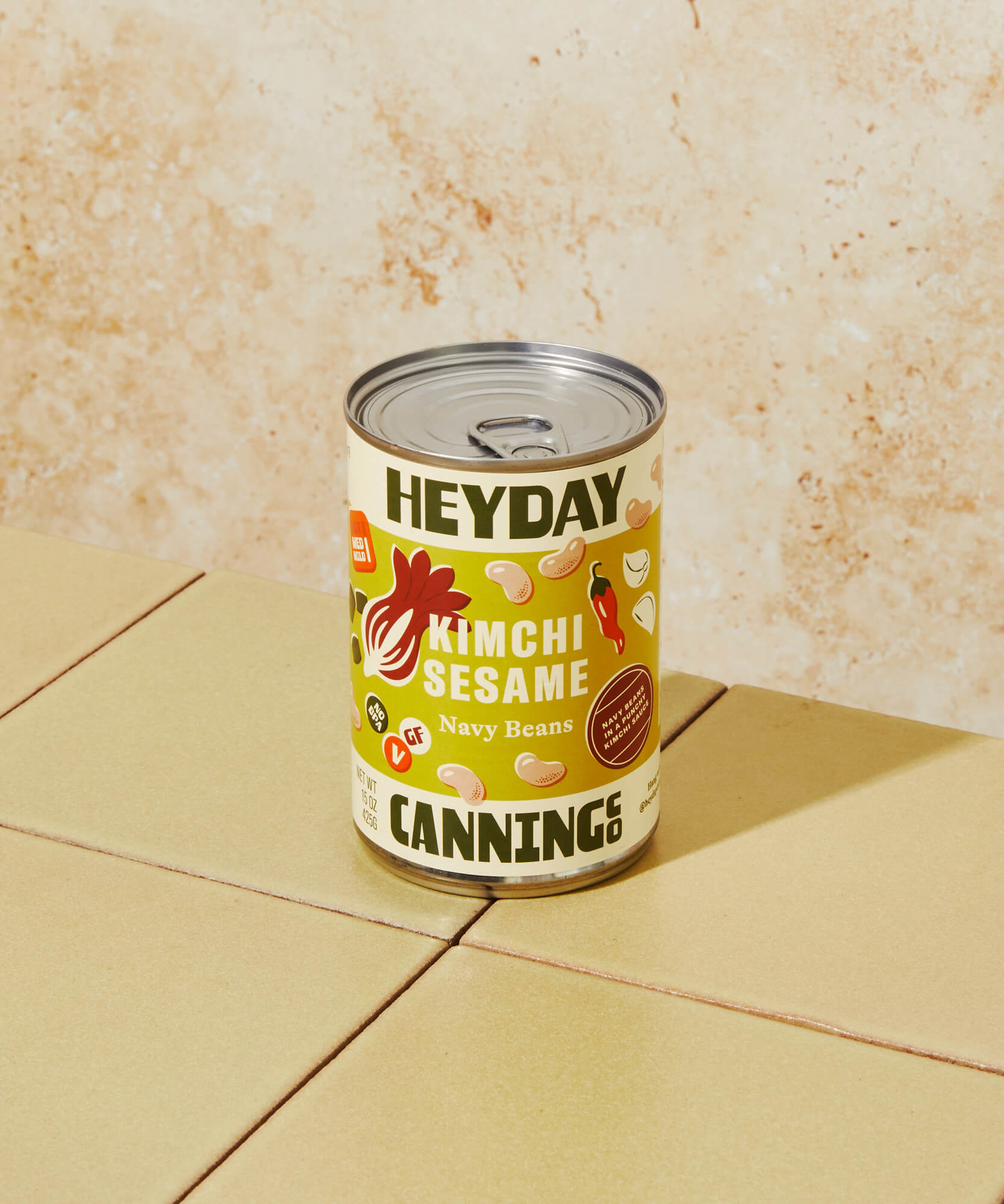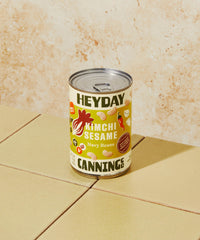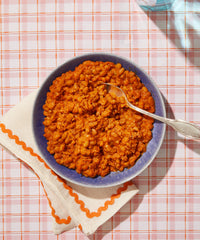 Kimchi Sesame
Navy Beans
6 Pack of 15 oz. cans
This recipe is a celebration of the bold (and addictively delicious) flavors of Korean cooking. Kimchi, sweet and spicy gochujang, and toasted sesame join forces to jazz up the humble navy bean.
Kimchi Sesame Navy Beans
Ingredients
Navy Beans (Water, Navy Beans), Water, Vegan Kimchi (Napa Cabbage, Chile Pepper, Carrot, Garlic, Green Onion, Cane Sugar, Onions, Sea Salt, Ginger), Rice Vinegar, Gochujang (Tapioca Syrup, Water, Brown Rice, Red Pepper Powder, Salt, Alcohol, Soybean, Garlic, Onion), Sunflower Oil, Maple Syrup, Ginger, Organic Garlic, Toasted Sesame Oil, Sesame Seeds, Sea Salt and Non-GMO Corn Starch.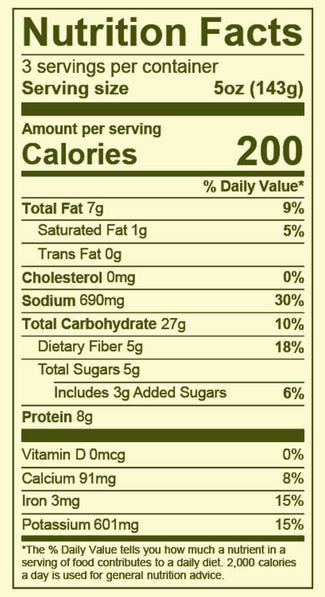 Recipe Notes
Pairing Suggestions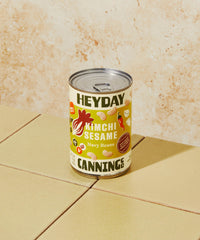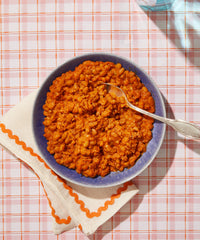 Bold kimchi and the humble navy bean: an unlikely marriage, sure, but a truly delicious union that was everlasting love at first bite.
---
This was one of the first flavor ideas we came up with and it took us about a year (!) to get right. Balancing so many powerhouse ingredients - funky kimchi, sweet and spicy gochujang, toasty sesame oil - proved to be a tall order. Deep in our hearts, we knew it *could* work, and we thank our lucky stars that we kept going until we finally got it all right.

These Kimchi Sesame Navy Beans have become one of our favorites (no disrespect to any of our other bean children who we love very, very much!). The flavor is a total umami party that will amp of the flavor of any meal. And a real hot tip for ya: if you want to make the umami party even wilder, add a little pat of butter to the pan when you warm 'em up.