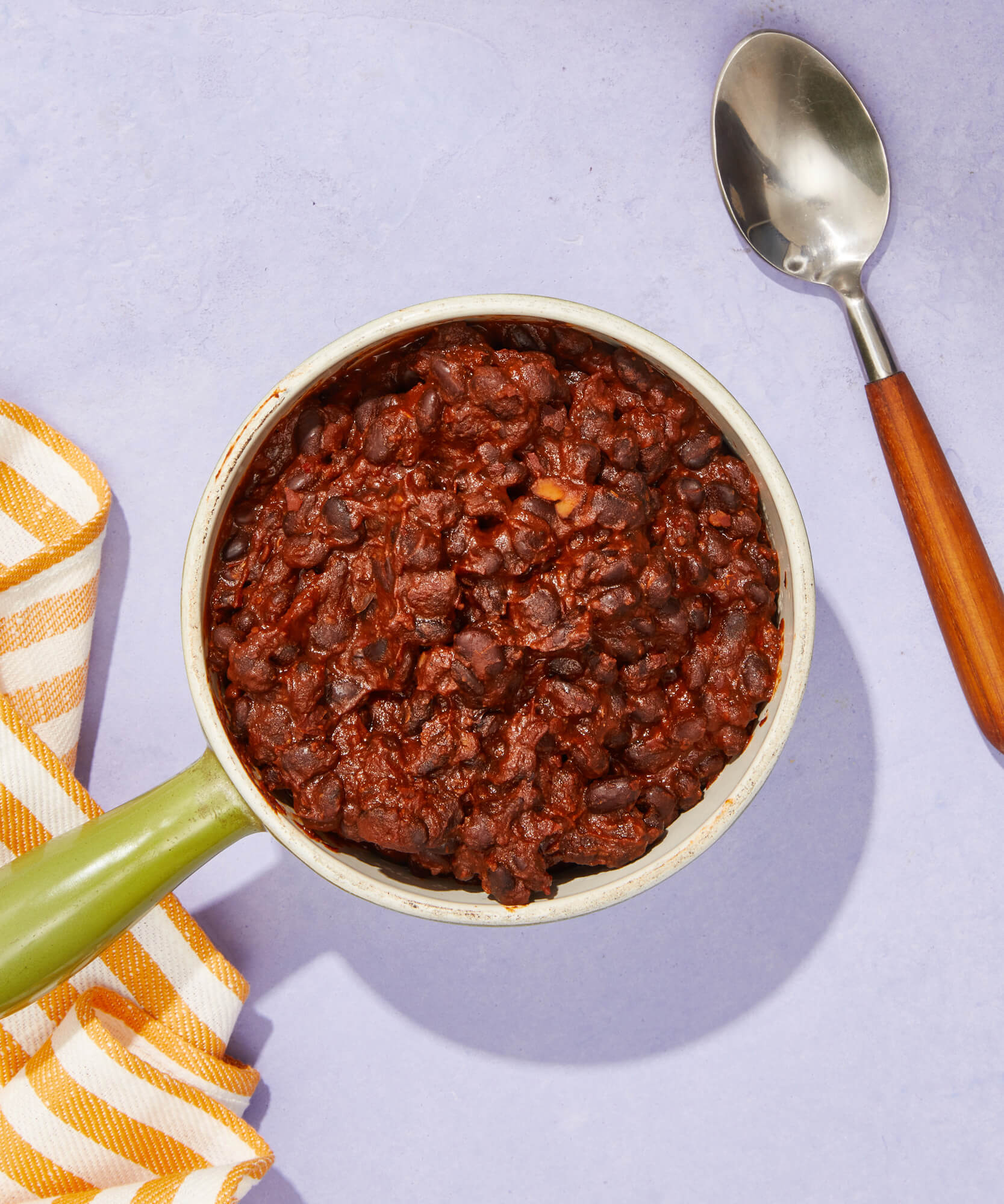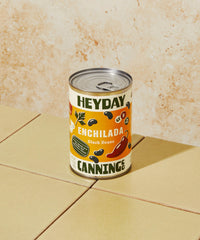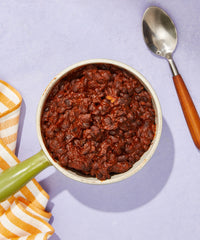 Enchilada
Black Beans
6 Pack of 15 oz. cans
These full-of-spice-but-not-spicy black beans get their savory flavor from a blend of dried chilis, tomato paste, apple cider vinegar, and spices. Perfect for making veggie enchiladas and so much more.
Enchilada Black Beans
Ingredients
Black Beans (Water, Black Beans), Vegetable Broth [Water, (Onions, Leeks, Water, Celeriac, Celery, Carrots, Tomatoes, Potatoes, Parsley, Garlic, Bay Leaves, Rosemary), Sea Salt, Yeast Extract, Tomato Paste, Thyme], Tomato Paste, Apple Cider Vinegar, Sunflower Oil, Dried Guajillo Chile Peppers, Sea Salt, Dried New Mexico Chile Peppers, Dried Ancho Chile Peppers, Organic Garlic, Spices, Non-GMO Corn Starch, Organic Garlic Powder, Onion Powder and Cacao Powder.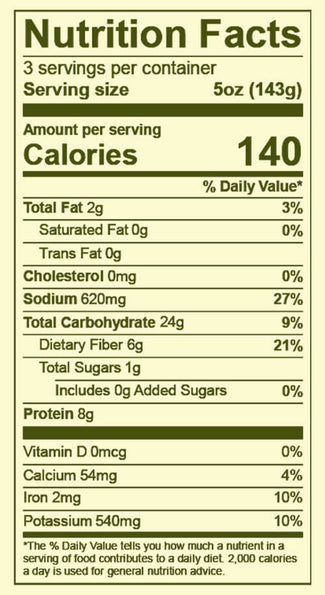 Recipe Notes
Pairing Suggestions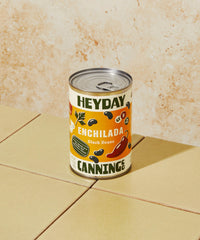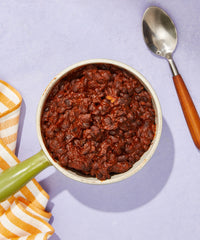 Enchiladas have a long history throughout Mexican and Tex-Mex cuisine that dates alllllll the way back to Aztec cooking.
---
There are endless regional variations: some are red, some are green, some are blanketed in mole. (And all are delicious!)

Our beans are an homage to the red enchiladas we grew up eating in Mexican restaurants. Perhaps you know the vibe: a big oval plate with a generous side serving of red rice and refried beans topped with cotija cheese. With a blend of tomato and dried chilis, these beans bring that classic red enchilada flavor to any dish.